LEON W. JONES, JR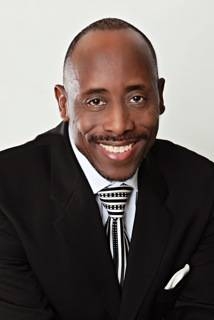 Is a native of Baltimore. He was raised and educated in the Baltimore City Public School System. He attended Baltimore City Community College and the Philadelphia School of the Bible.
He has been awarded numerous honors and citations for his outstanding contributions to the Baltimore Community. He brings to the body of Christ over 25 years of obedience and commitment to serving God.
Pastor Jones founded the Renewed Hope Christian Church , Inc. in November 1992 and has served the ministry faithfully as Set Gift. He enthusiastically looks forward to many more years of shepherding the people of God.
Sixth of nine children, Pastor Jones is a strong advocate of the family and believes in order to have the abundant life that the Bible teaches, there must be a revival of Godly principles; spiritual commitment, family values, self-respect and most of all the love of God.
Pastor Jones is a preacher-teacher with the anointing of God to make the scriptures live in the hearts, minds and spirits of men and women in a unique way. His bold, honest, direct and humorous presentation to make the scriptures applicable to the saved and unsaved has earned him the respect of his peers as one of God's dynamic anointed voices in the earth today.
He is the devoted husband of Pastor Jacqueline Jones and the warm and loving father of eight children.
Pastor Jones commends his wife and Pastor, Pastor Jackie, for her loving devotion, commitment of support and spirit of excellence in her faithful service to God as a disciple and to him as a wife.
Jacqueline F. Jones
Is a native of Bridgeton, New Jersey and the Pastor of the Renewed Hope Christian Church Incorporated.
Pastor Jackie, as she is affectionately called, has been with Renewed Hope Christian Church since its inception in November, 1992.
Pastor Jackie accepted the Lord with understanding as her personal savior at a very tender age. She celebrates over 30 years in ministry and has served faithfully in almost every capacity of the church. On July 18, 1998, Pastor Jackie was consecrated and ordained to the Eldership.
Pastor Jackie is married to Pastor Leon W. Jones, Jr. and they are the proud parents of eight children. Together, they submit to the apostolic covering of Abundant Harvest Fellowship of Churches, Inc. in Lindenwold, New Jersey under the leadership of Bishop David. G. Evans.
Pastor Jackie is an anointed woman of God dedicated to leading God's people to the throne of grace through prayer, as the pied piper was known for leading children, so it is with Pastor Jackie. She is known for her ability to effectively relate to people and motivate them to spiritual growth and development. As Pastor of Administration at Renewed Hope Christian Church, she demonstrates with excellence that gifting and she has also been charged with overseeing the leadership.
Pastor Jackie commends her husband and Pastor, Pastor Jones, for his spirit of excellence, his faithfulness in serving God and his ability to lead and feed God's people. In addition to assisting Pastor Jones, Pastor Jackie is employed by the city of Baltimore as a human service worker.
Through her commitment to God and faithfulness to Pastor Leon W. Jones, Jr, the Lord has blessed them this year to celebrate 26 years of excellence in ministry.